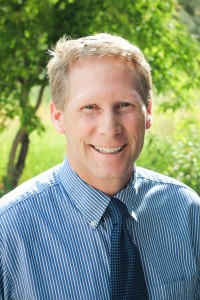 Dr. Allan W. Stevenson
Dr. Allan Stevenson has been practicing dentistry for over 21 years. He enjoys being a dentist in a small town. He received his Doctor of Dental Surgery degree from Creighton School of Dentistry in 1995, after majoring in Spanish and chemistry at Brigham Young University. Dr. Stevenson consistently takes continuing education classes, and he has received advanced training in both orthodontics and implants. He has been providing orthodontic services for over 11 years. As a dentist, Dr. Stevenson wants to help create leaders and other competent dentists. He also strives to provide first-rate dentistry for all his patients and those who cannot afford it by providing free dentistry 2 days per year.
Dr. Stevenson has been married to his wife, Reggie, for over 20 years. Together, they have four daughters: two in college, and two in high school. From 1986 to 1988, Dr. Stevenson served an LDS mission in Guatemala. In his spare time, he enjoys running, skiing, biking, dental service missions to Guatemala and spending time with his family.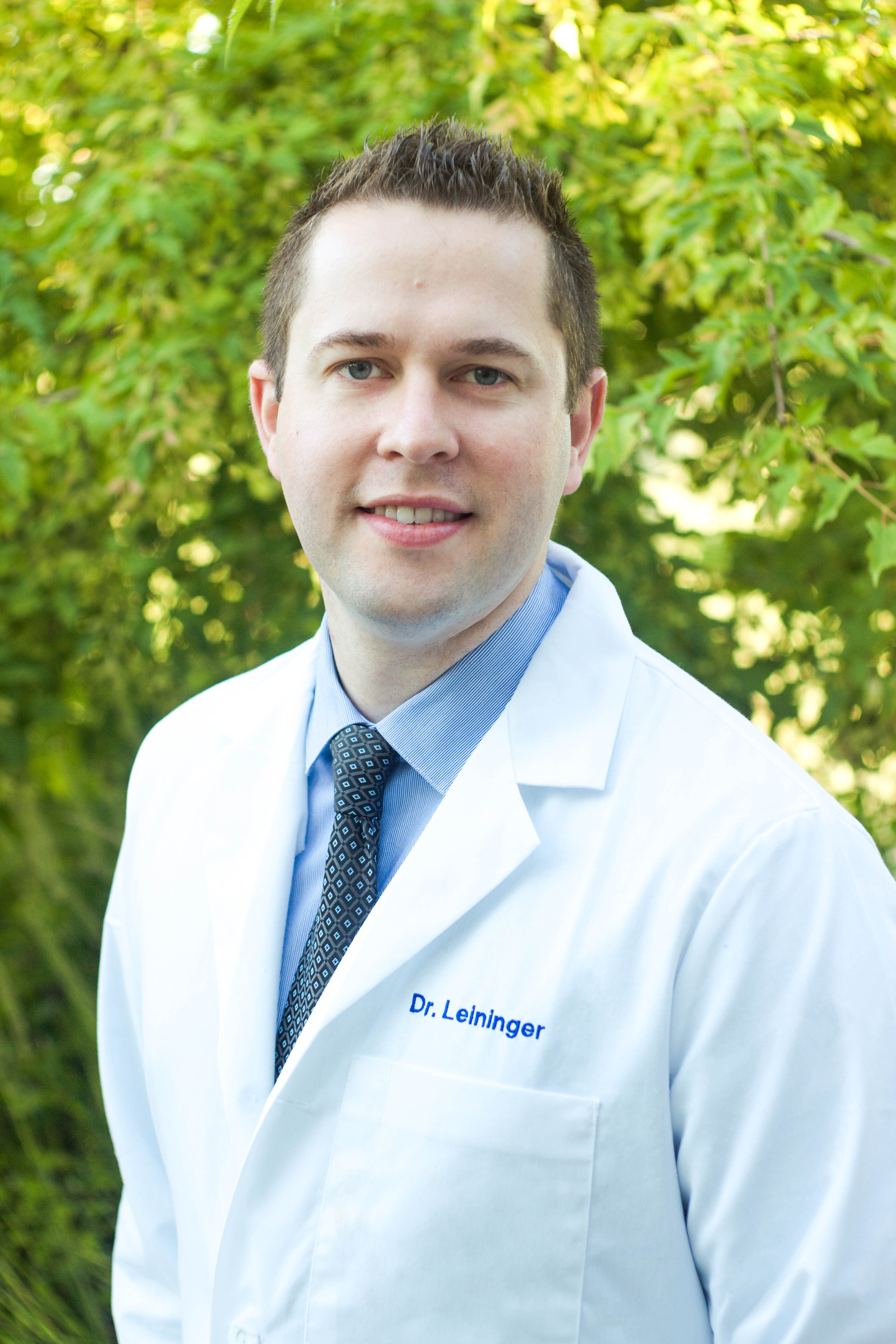 Dr. Ryan Leininger
Dr. Ryan Leininger earned his bachelor's degree at BYU-Idaho in human biology with a minor in chemistry. He then continued his education at Oregon Health and Science University, where he earned his Doctor of Dental Medicine (DMD) degree. While Dr. Leininger was in dental school, he received letters of commendation from the dean for outstanding performance and clinical excellence. Dr. Leininger received an award from the Oregon Society of Periodontists for his outstanding work and treatment of periodontitis. Dr. Leininger joined Trailridge Family Dental in 2016 and enjoys working with a great team that helps Parma smile.
Dr. Leininger and Danielle have been married since 2012. They have two children. In his spare time, our dentist enjoys spending time outdoors biking, camping, snowboarding, and four-wheeling.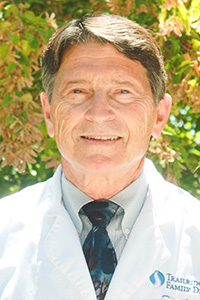 Dr. Jack Klure
Dr. Jack Klure graduated from the University of California Davis with a Bachelor of Science in Psychology and Received his Dental Degree from Creighton University in Omaha Nebraska. He is also a graduate of the Las Vegas Institute of Cosmetic Dentistry. He is a Fellow of the Academy of General Dentistry and of the International Congress of Oral Implantologists. Dr. Klure has been in practice for several years and joined Trailridge Family Dental in April 2016. Dr. Klure is proud to be a dentist and is pleased to provide our patients with the very best that dentistry has to offer. He listens to our patients' concerns and meets their needs. Dr. Klure enjoys working in a positive environment where patients' needs are the priority.
Dr. Klure and his wife, Melinda, have three married children and 8 grandchildren. Dr. Klure is an automotive "buff" and rides a Harley.
Meet Our Team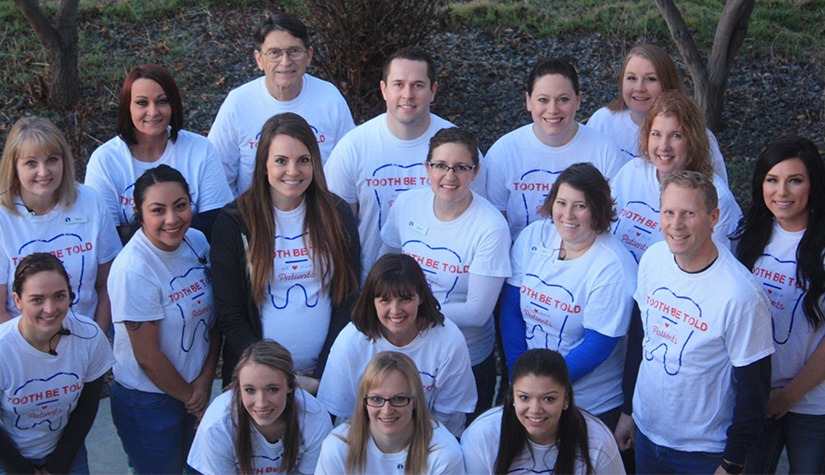 Our dental team at Trailridge Family Dental makes it their top priority to provide excellent customer care for the families who visit our dentists. We have the skill to provide a range of comprehensive services and we maintain a friendly demeanor that helps you feel happy and relaxed when you visit our dental office in Parma, Idaho. Read the biographies below to learn more about our team members.
---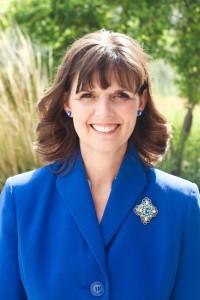 Vernena
Hi! I have been working at Trailridge Family Dental since 1997, and I love it! I work with some great people, and I get to learn something new every day. I am the office manager and marketing director, which means that I get to plan events for the office, promote our practice, and make every day a great day by helping our team provide excellent patient care. I love seeing our patients' confidence improve when they have a beautiful smile, and I enjoy being able to be involved with the community. I have been married to a wonderful man for 38 years. Together, we have 5 children and 10 grandchildren, and they are all such a joy in my life. When I have free time, I enjoy singing and being a grandma.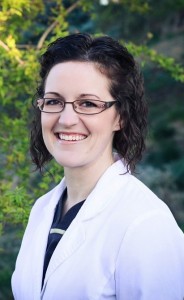 Shanell
Hi, my name is Shanell and I was born and raised right here in Parma. I love to be outdoors, especially with my husband and seven children. I met Dr. Stevenson shortly after he moved to Parma, and just a couple of years later he trained me as a dental assistant. I worked for Dr. Stevenson intermittently for about 6 years when I decided to go back to school and finished my degree as a dental hygienist. I graduated in 2006 and started working for Dr. Stevenson once again! I really enjoy my job and all of the relationships that have been created by working here.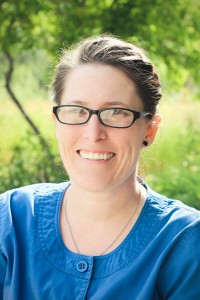 April
My name is April and I am the assistant team lead at Trailridge Family Dental. I have been here for eight years. I do my best to make sure that our patients have amazing care, because I want them to have a good experience and never be afraid to visit the dentist. The team here is amazing and they offer such positive, unconditional support to everyone around them.
In my free time, I like camping, reading mystery novels, four-wheeling and target practice. I love spending time with my dog, Dexter, and my nieces and nephew. I love being an auntie to them.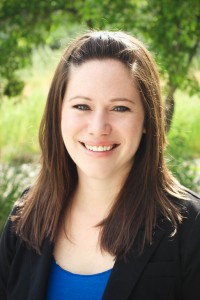 Julia
I started working here in 2011. I went to school for dental assisting, but I have done a little of everything since I have been at Trailridge Family Dental. I am currently the hygiene team leader, which means that I aid in growing the hygiene department and make sure we are always providing up-to-date care for our patients. I love having a boss who cares for his employees as much as his patients, and I love the high quality of care we provide. I have been married for over 6 years, and we have a 2-and-a-half-year-old, and a new baby that was born in November 2017. In my spare time, I enjoy crafting, decorating, and being a mom!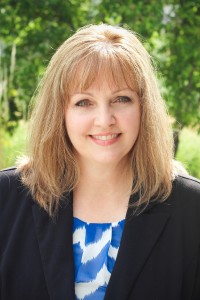 Sheila
Hello! I started working here in 2013, and I am the front desk team lead. I have an associate degree in business, which includes secretarial and office work. I love working at Trailridge Family Dental mostly because of the people I work with. I enjoy getting to meet new patients and visiting with the current ones. As our front desk team lead, I work with our patients' insurance and call about unpaid claims. I help make sure that everything with your insurance goes smoothly. I have been married for over 30 years. We have 3 girls and 2 boys, all between the ages of 21 and 30, as well as 7 grandchildren (6 boys and 1 girl). In my free time, I enjoy walking, reading, doing genealogy, and cross stitching.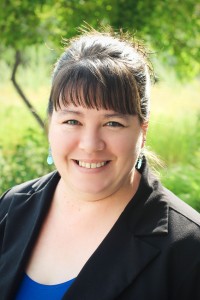 Carey
Hi, I'm Carey! I started working for Dr. Allan Stevenson in mid-2013, and I love what I do! I work at the front desk and as our bookkeeper. When patients come to our practice, I like to help make their experience amazing and easy. I love being part of this practice, and I love all that we do for and as part of the community. When I am not at work, I love spending time with my family, especially my grandkids. I also love to do crafts, including beading and painting.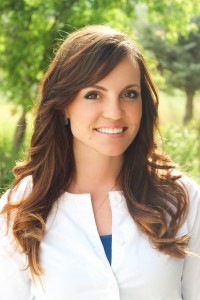 Heidi
I found my place as a dental hygienist at Trailridge Family Dental in 2013. My absolute favorite part of working here is the people; I love the patients and staff that I work with! Every day, I contribute to our practice by bringing a positive attitude to the environment. I graduated from college in April 2009. My wonderful husband, Ky, and I have an 18-month-old son, Jack, and another child on the way. We also have a dog named Bullet. In my free time, I enjoy crafting, decorating, 4-wheeling, snowmobiling, and going shooting.
Tyfini
I'm Tyfini, one of the registered dental hygienists at Trailridge Family Dental. I received my bachelor's degree in 2013, and I love working as a dental hygienist. I especially love how I get to help educate patients on their oral health while working with a friendly staff. I have worked here for approximately three years and I love how welcoming this team is to every patient that comes through our doors.
My husband Travis and I are the proud parents of two kids: Roegan and Lincoln. In my free time, I enjoy wood crafts.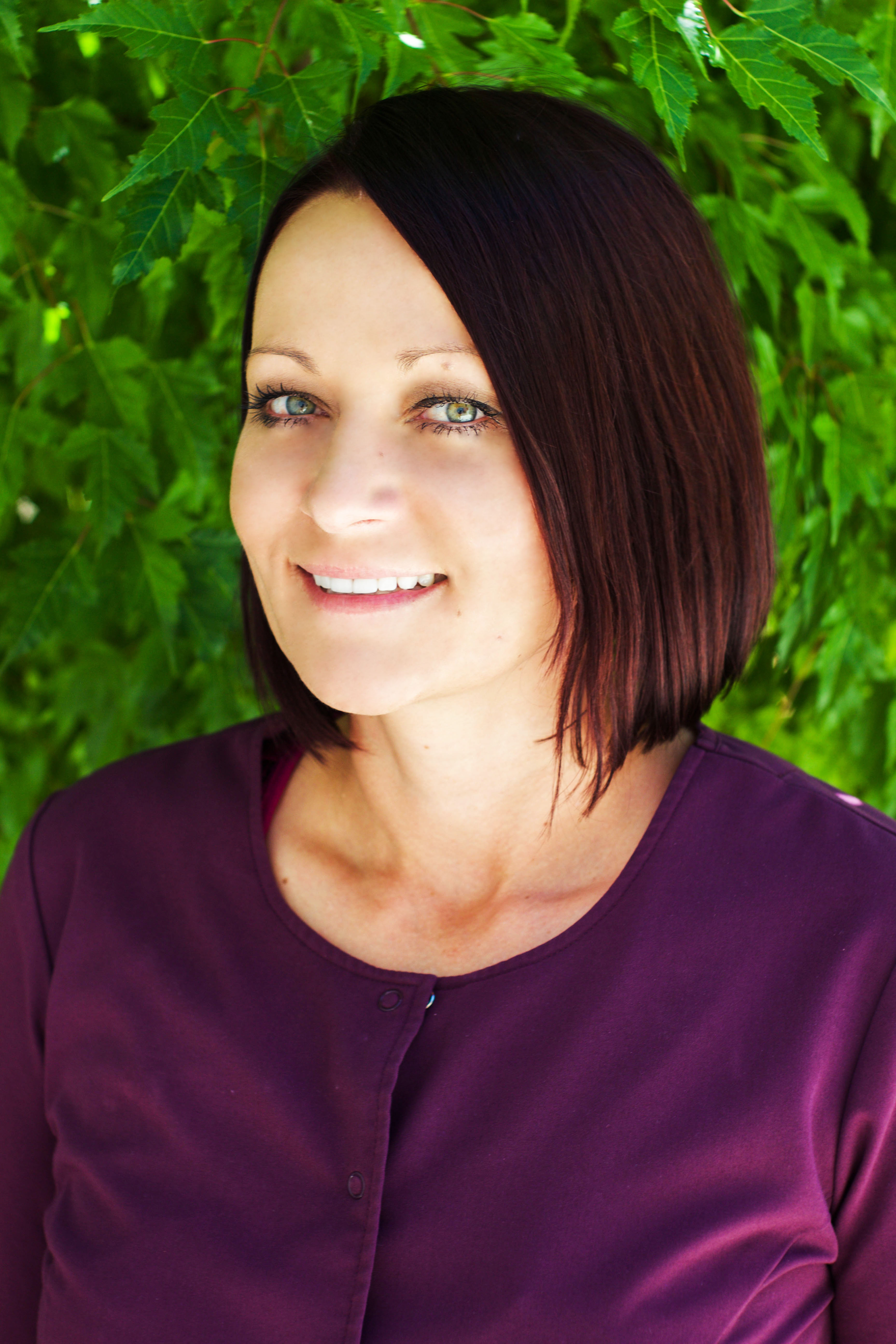 Jamie
Hi! My name is Jamie. I was born and raised in Parma, and I love being a part of our small community. In 2007, I graduated from college, and I started working at Trailridge Family Dental in February 2016 as a dental assistant. I love that we are a team in our office, and I believe that together, nothing is impossible – we can do anything! As a dental assistant, I am always willing to help out wherever I am needed, and I am happy to do it. I have 4 children: 2 girls, ages 19 and 8, and 2 boys, ages 14 and 13. I also have a beautiful 6-month-old granddaughter. In my free time, I enjoy being with my husband and children in the outdoors, where we like to hunt, fish, and camp.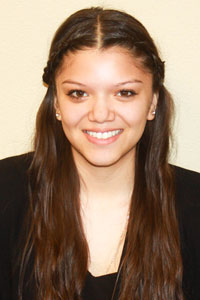 Yakelin
Hi! I'm Yakelin and I have been part of the Trailridge Family Dental team since November 2017 where I currently serve as hygiene coordinator. Each day I make sure that everyone can come in and get their smiles cleaned. I love being part of this team because everyone treats everyone like family no matter what. In order to better help people, I am working on my degree in medical administration. I have lived in Parma all my life and I love working and living here.
I have a beautiful daughter and amazing family who support me in everything. I enjoy shopping with my little girl and spending time with my family.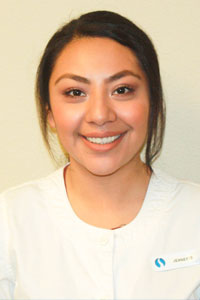 Jeanette
Check back later for more information about Jeanette.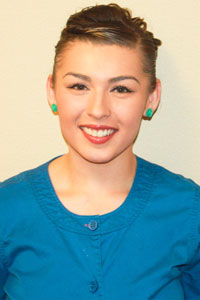 Jessica
Check back later for more information about Jessica.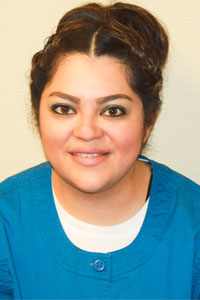 Vanessa
Hello! I'm Vanessa and I've been with Trailridge Family Dental since February of 2018. I have my high school diploma, dental assistant degree and I speak, read and write Spanish. Because I am bilingual, I can help our dentists communicate better with patients. I also make sure my patients are comfortable at all times. I like learning new things about my job and being part of a great team where I get to meet new people. I have especially enjoyed the opportunity to have a hands-on learning experience and appreciate my team members being very helpful and patient with me. I have been married for nine years now, and I am very content. I have five beautiful children and enjoy spending time with my family on special outings.

Amanda
Hi! I'm Amanda. I've been a dental assistant for over a year and I do all the ordering for the office here at Trailridge Family Dental. I went to school at Carrington College and would love to go back to study dental hygiene! Working at Trailridge Family Dental is great because every day is like coming to work with my second family.
I have been married to Alberto for three years with no kids… yet! My hobbies include baking, kayaking and going on adventures. Trying out something new is my favorite thing.
Emily
Hello! I'm Emily. I'm the newest registered dental hygienist at Trailridge Family Dental, having just started in 2020. I graduated from the College of Southern Idaho with an Associate of Science degree in dental hygiene. I place patient comfort above all else and promote good oral with every patient. I know that every patient is different and requires their own personal care plan.
I have a dog named Hank (a Golden Retriever), and when I'm not in the office, I love the outdoors and hiking. I also enjoy riding dirt bikes and snowmobiles and playing golf.
Jen
My name is Jen and I am the front desk and insurance coordinator. I started at Trailridge Family Dental early in 2020. I strive to make sure that all insurance claims are being paid on time. I also try to contribute a fun, positive attitude, because I love how much we are one big family here. The dentists really go out of their way to treat their employees well. I love being here.
I have been married to my husband, Ron, for over 30 years, and together we have two children and six grandchildren. I love to paint, knit and crochet.
Jenica
Hi! I'm Jenica! I have worked for Trailridge Family Dental for over a year. I'm the new patient specialist here in the office. I hold a degree in university studies with a minor in communication. I do my part at the office by giving more in service than I receive back and staying positive, always with a smile!
I was raised right here in Parma and I am the youngest of five children. My hobbies include 3D printing, bike riding and designing.