Trailridge Family Dental can FIX YOUR GRILL!
This year the Old Fort Boise Days theme was "On the Farm," so we had Dr. Stevenson drive an Allis-Chalmers tractor to pull our Allis-CHOMPERS float! We had a blast and loved every minute throwing candy, t-shirts, and toothbrushes out to the Parma community that we love!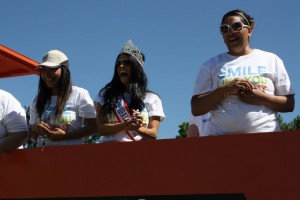 Above: Jeanette, Mrs. Idaho (Dr. Jangula's beautiful wife), and Selena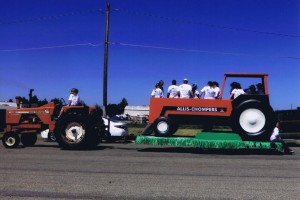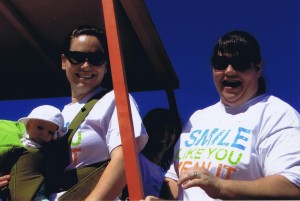 Above: Baby Sawyer, Mom Julia, Vernena, and Carey
Below: Ellie and Dr. Stevenson
  Below: Jeanette, Heidi, and April with her dog Dexter!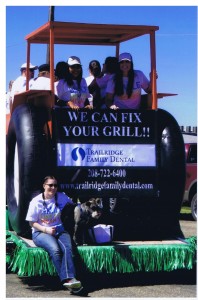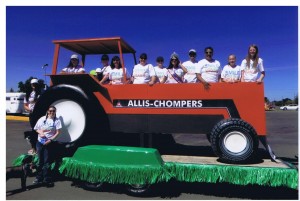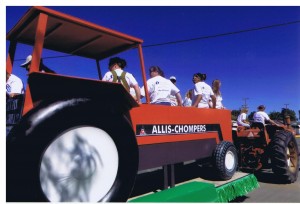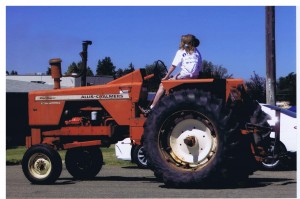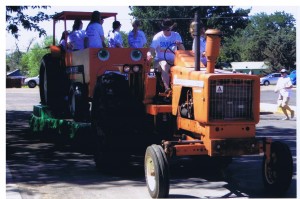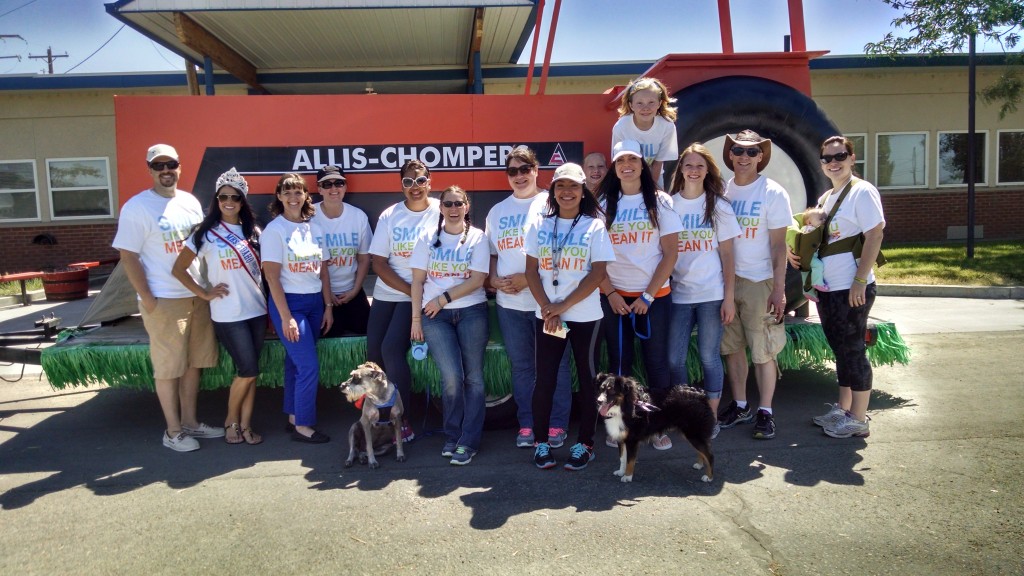 We LOVE our Trailridge team!
Left to Right: Dr. Jangula, Mrs. Idaho Natalie Jangula, Vernena, Sheila, Selena, April and her dog Dexter, Carey, Jeanette, Eliza, Heidi and her dog Bullet, Ellie, Lucy, Dr. Stevenson, and Julia with baby Sawyer