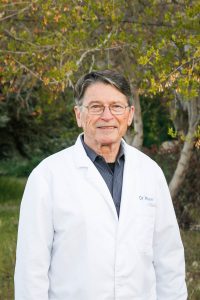 Dr. Jack Klure graduated from the University of California Davis with a Bachelor of Science in psychology and received his Doctor of Dental Surgery degree from Creighton University in Omaha, Nebraska. He is also a graduate of the Las Vegas Institute of Cosmetic Dentistry. He is a Fellow of the Academy of General Dentistry and of the International Congress of Oral Implantologists. Dr. Klure has been in practice for several years and joined Trailridge Family Dental in April 2016. Dr. Klure is proud to be a dentist and is pleased to provide our patients with the very best that dentistry has to offer. He listens to our patients' concerns and meets their needs. Dr. Klure enjoys working in a positive environment where patients' needs are the priority.
Dr. Klure and his wife, Melinda, have three married children and eight grandchildren. Dr. Klure is an automotive buff and rides a Harley.
Dr. Benjamin Hulbert grew up in Parma, Idaho. He earned his bachelor's degree at BYU-Idah in exercise physiology with a minor in Spanish. He then continued his education at Roseman University of Health Sciences where he earned his Doctor of Dental Medicine (DMD) degree. Dr. Hulbert served a dental service mission with Trailridge Family Dental in 2019 and joined our team in 2022. He enjoys working with a great team that helps Parma smile.
Dr. Hulbert and Amber have been married since 2014. They have two boys. He served an LDS mission to Tampico, Mexico, from 2009 to 2011. In his spare time, our dentist enjoys barbecuing, reading, spending time with his family and writing. He is a published author.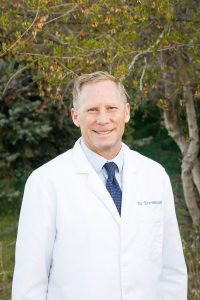 Dr. Allan Stevenson has been practicing dentistry for over 21 years. He enjoys being a dentist in a small town. He received his Doctor of Dental Surgery degree from the Creighton School of Dentistry in 1995, after majoring in Spanish and chemistry at Brigham Young University. Dr. Stevenson consistently takes continuing education classes, and he has received advanced training in both orthodontics and implants. He has been providing orthodontic services for over 11 years. As a dentist, Dr. Stevenson wants to help create leaders and other competent dentists. He also strives to provide first-rate dentistry for all his patients and those who cannot afford it by providing free dentistry two days per year.
Dr. Stevenson has been married to his wife, Reggie, for over 20 years. Together, they have four daughters: two in college and two in high school. From 1986 to 1988, Dr. Stevenson served an LDS mission in Guatemala. In his spare time, he enjoys running, skiing, biking, going on dental service missions to Guatemala and spending time with his family.